ABOUT US
Founded in 1977 in India, HBL is a global powerhouse in the industrial and specialized batteries space. As a leading engineering company, we have built an extensive footprint worldwide and cater to the most demanding customers and applications.
HBL stands unequalled in its ability to design, manufacture, supply, and service customized solutions using numerous battery chemistries. These include VRLA, nickel cadmium, silver, and lithium-ion types. We also manufacture supporting ancillary equipment and DC systems.
With a relentless pursuit to provide reliable, high-quality battery solutions, we have developed innovative products for both automotive and industrial applications that meet their needs in every step of the way.
HBL supports several critical applications across sectors including Aviation, Railways, Defense, Oil & Gas, Power, Telecom & Data Centers.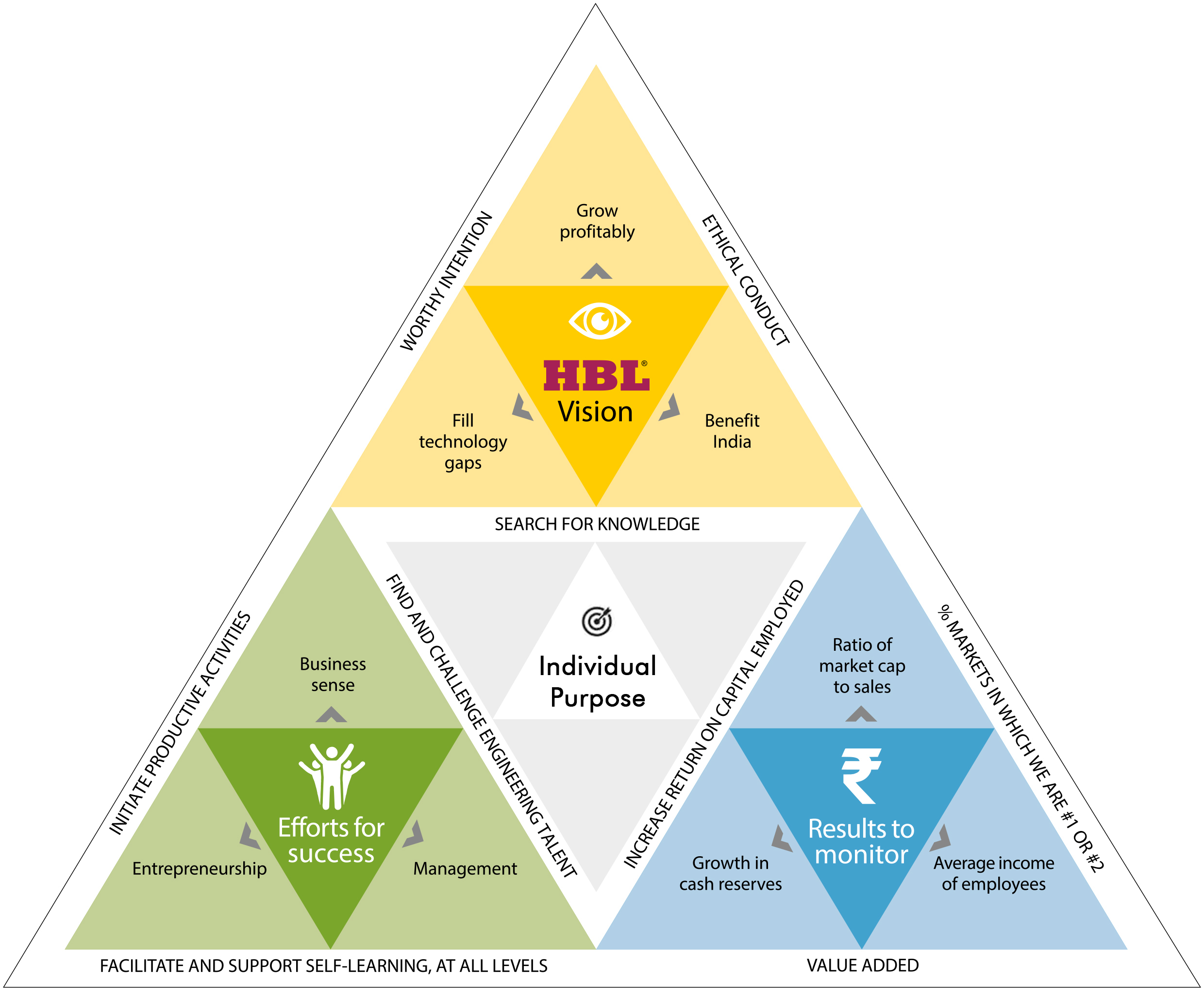 HBL's first product was a combat jet aircraft battery, developed just for the Indian Air Force. But our constant commitment to innovation led us to offering the world's widest range of specialized batteries available today. Our batteries offer unique solutions to the most challenging applications in missiles, aviation, submarine, and UAVs.
Today, HBL is the world's second-largest Nickel-Cadmium battery manufacturer, India's third-largest telecom battery manufacturer and the only Indian company with Pure Lead battery technology.
As the world enters the new energy era, we have expanded our portfolio to keep pace with emerging opportunities. HBL offers tailor-made solutions in Energy storage and E-Mobility markets.
We conform to the most stringent technical specifications and quality control standards. Our batteries are designed, built, and tested in certified facilities, equipped with cutting edge technology machines. Our products adhere to international and Indian standards and are certified by respected third party certification authorities.
All HBL factories are ISO 9001-2008; ISO 14001-2004; OHSAS 18001-2007 compliant. Our product certifications include, IEC EN60896 - 22 VRLA Lead Acid Batteries; IEC 60623 – Nickel Cadmium Batteries and UL recognized Components - 2V VRLA.
Our penchant for innovation and quality assurance has made us a partner of choice and a trusted advisor for our customers, who rely on us to deliver their choice of battery technology.
HBL's long-term supply agreement with several leading Original Equipment Manufacturers (OEMs) is a testimony to our diverse capabilities. We design and brand batteries for contract customers where "off the shelf" products do not meet their needs.
HBL delivers products worldwide – we have an impressive customer list from North America to Australia. How can we help your business?